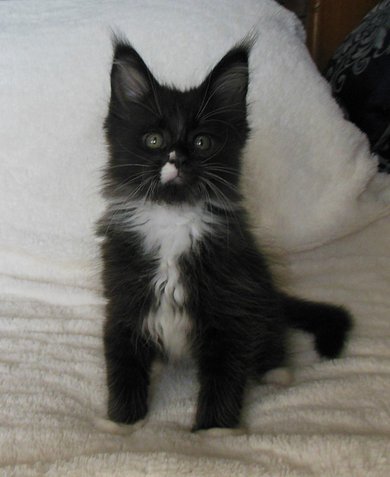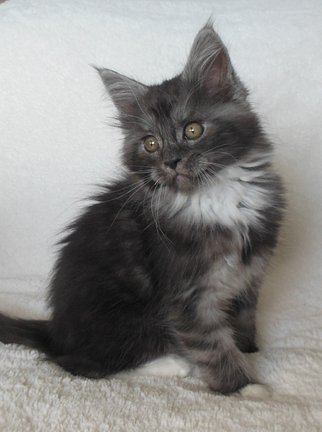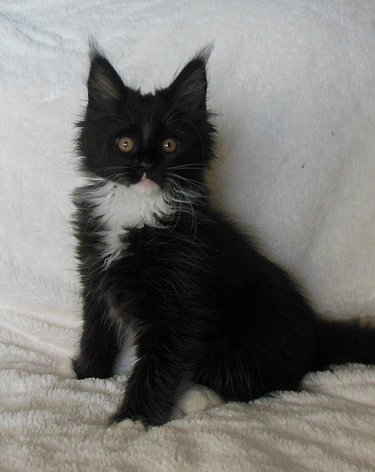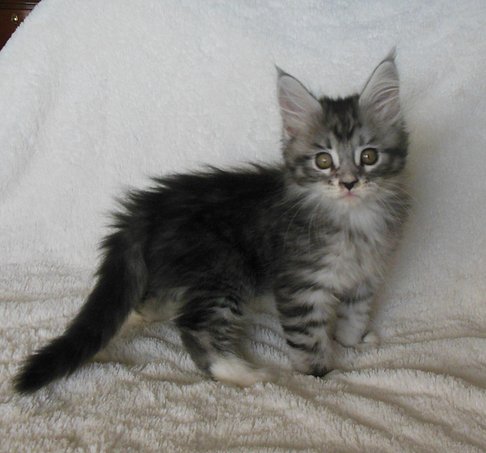 Deposits are $500 and are not refundable. Kittens are Vet. checked and vaccinated against Distemper, written health guarantee. Kitten visits welcome once they have had their first shot.
No personal checks accepted for final payment.
MERLIN
Black Smoke & White Male
Now in hs new home
ARTHUR
Black and White Male
Now in his new home
GWEN
Now "Daisy"
Black and White Female
Staying at Psycatics
MORGANA
Silver McTabby & White Female
Now in her new home